JD Kustom started from humble beginnings in 2007 when Joaquim D'almeida also known as J-Dizzle first did repair's as well as cosmetic and graphic procedures on stringed instruments. That inspired Joaquim D'almeida, J.D for short to complete a three year apprenticeship with Andy Mc Gibbons where he gained immense knowledge of both retail products and the craft itself.
It didn't stop there J.D mastered his skills in instrument modification and luthiory at the Taylor Guitars factory in California. The seed was planted when J.D approached Marshall Music in Woodmead to open up a professional repair division on their premises under the name of JD Kustom, and has since become a reputable name in the industry.
Christo van Zyl also known as Megachip joined the JD Kustom team in 2014 where he helped implementing the electronics repair department, he studied electronics at NEKSATEC and sound engineering at the Academy of Sound Engineering. He has become an important member of the team to take the reins of the electronic department at JD Kustom where he is one of the repair agents for Line 6 and KRK a real mastermind behind all those complicated microchips.
Edwin Carr Known as Twig joined the team in 2015 to complete his apprenticeship in luthiery, since then he acquired skills as a luthier and worked his way to the top by gaining the position of General Manager. Twig's customer service is world class and any technical question is not a challenge for Edwin.
Joshua Lopes also known as Forest Joined the team in 2015 to complete an apprenticeship in electronics. Forest hit the ground running from his first day, his wide knowledge of products and their functionality makes him a fine technician with a craft to think outside the box.
Nolan Augustine also known as Cosby, joined the team in 2017 to complete his apprenticeship in luthiery at JD Kustoms Westrand branch. In short time he has taken the responsibility of handling all marketing and customer service related issues when JD and Edwin alternate between the Workshops. Nolan is also in charge of the organization and logistics of the JD Kustom JamJar project which is turning into a movement for the South African music industry!
Liam Rowlands also known as The Lorax joined the JD Kustom team in 2017 to complete an apprenticeship in both luthiery and electronics. Liam is a great team player and if things get a little hectic in the workshop he always have his team members backs and operates like a machine to take some weight of their shoulders.
JD Kustom has turned into a fully equipped workshop that specializes in providing professional advice, repairs, maintenance, custom modifications and refinishing of stringed instruments to professional and aspiring musicians. JD Kustom strives on a daily basis to offer the highest quality of craftsmanship and technical support to the customer at all times. JD Kustom specialize in all your audio equipment and musical instrument maintenance and repairs. In the field of luthiery, JD Kustom offers all services such as: re-stringing, setups, electronic mods, re-fretting, structural repairs, re-spraying, custom work, you name it!
JD Kustom have an electronics department that specializes in all audio equipment maintenance such as: speakers, mixing consoles, keyboards, guitar amplifiers, power amplifiers, mic transmitters, snakes and more! JD Kustom is the official repair agents for Marshall Music, Gibson, Taylor Quality guitars, CJ Martin & Co., Orange amplification, Warwick, KRK Systems and Epiphone.
JD believes that the after service plays a vital role to the overall satisfaction of a customer and his/her purchase of an instrument. It is JD Kustom's priority to make sure that the customer feels 100% confident and satisfied when booking in his/her instrument and leaving it in the capable hands of a professional repair department.
You can find JD Kustom at Marshall Music in Woodmead and Westrand for more info visit their website - http://www.jdkustomworkshop.co.za/ or go and watch their videos on YouTube - https://www.youtube.com/channel/UC_Rwx1hUAUJ4DuVAuFotfBg.
Related Searches:
KeyWords: JD Kustom
,
equipped workshop
,
professional advice
,
repairs
,
maintenance
,
custom modifications
,
refinishing of stringed instruments
,
Joaquim D'almeida
,
J-Dizzle
,
luthiory
,
Marshall Music
,
Christo van Zyl
,
Megachip
,
electronic department
,
Edwin Carr
,
Twig
,
luthiery
,
Joshua Lopes
,
Forest
,
Nolan Augustine
,
Cosby
,
Liam Rowlands
,
The Lorax
,
audio equipment
,
musical instrument maintenance and repairs
,
re-stringing
,
setups
,
electronic mods
,
re-fretting
,
structural repairs
,
re-spraying
,
custom work
,
speakers
,
mixing consoles
,
keyboards
,
guitar amplifiers
,
power amplifiers
,
mic transmitters
,
Marshall Music
,
Gibson
,
Taylor Quality guitars
,
CJ Martin & Co.
,
Orange amplification
,
Warwick
,
KRK Systems and Epiphone.
Related Pages:
Images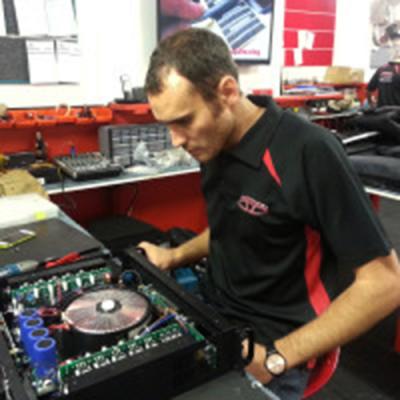 Christo van Zyl (Megachip), Electronics Engineer
Christo van Zyl (Megachip), Electronics Engineer
View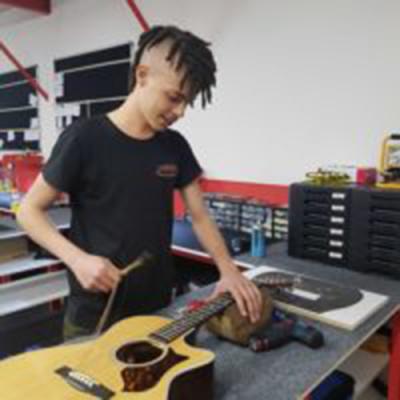 Edwin Carr (TWIG),General Manager
Edwin Carr (TWIG),General Manager
View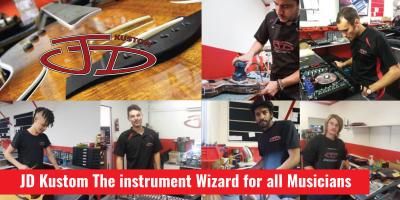 JD Kustom The instrument Wizard for all Musicians Banner
JD Kustom The instrument Wizard for all Musicians Banner
View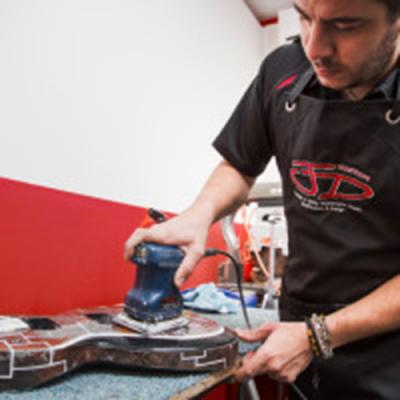 Joaquim D'almeida (J-Dizzle, Managing Director - Head Luthier
Joaquim D'almeida (J-Dizzle, Managing Director - Head Luthier
View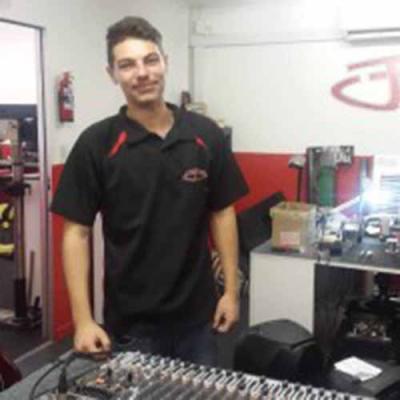 Joshua Lopes(FOREST), Electronic Technician
Joshua Lopes(FOREST), Electronic Technician
View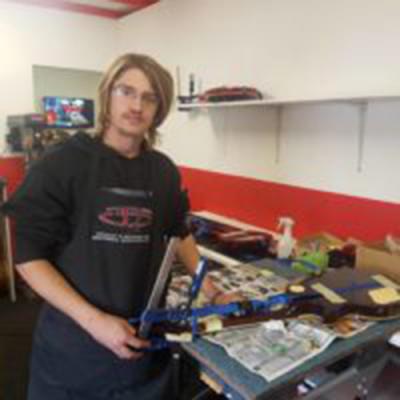 Liam Rowlands(The Lorax), Luthiery and electronic apprentice
Liam Rowlands(The Lorax), Luthiery and electronic apprentice
View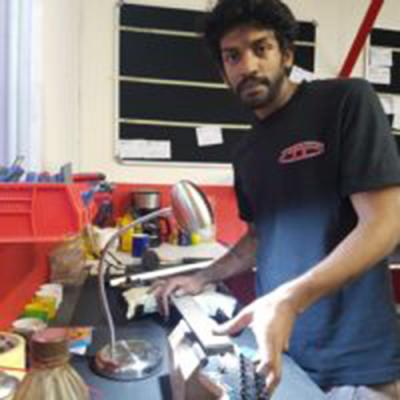 Nolan Augustine(Cosby), Marketing Administrator/ Apprentice
Nolan Augustine(Cosby), Marketing Administrator/ Apprentice
View
Comments